For our final arcade game, we want to build an untraditional arcade game, with these two parts: New hardware and new mechanism of game.
For the hardware part, we want to change the Input and Output together. The input will be some weapons which people can be wave to attack, like below: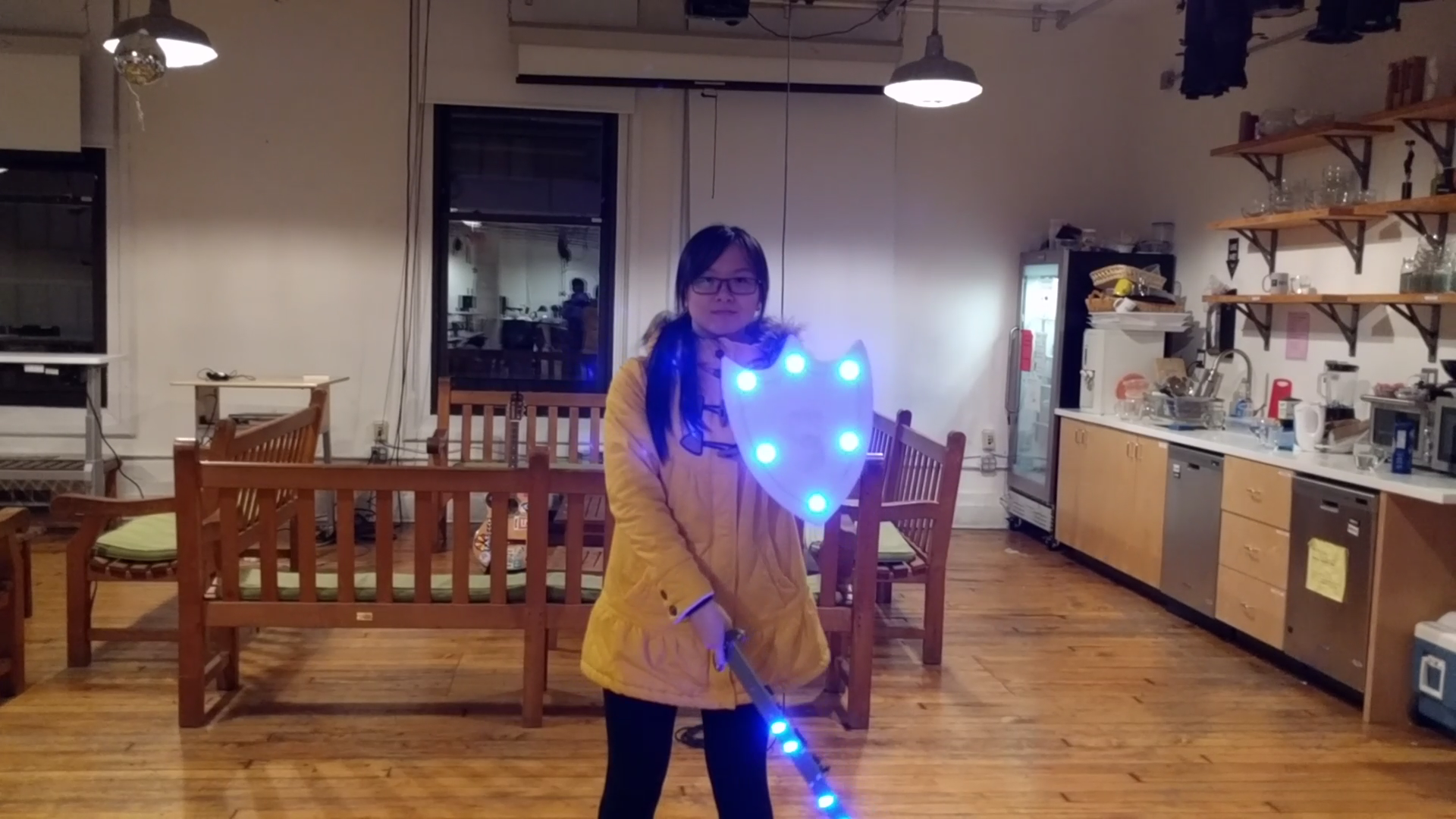 For the Output part, we want to make the game being partially AR,like the video below:
For the game mechanism, we are still seeking for current AR examples, want to make a simple but adventure experiences for the users.
That's it.